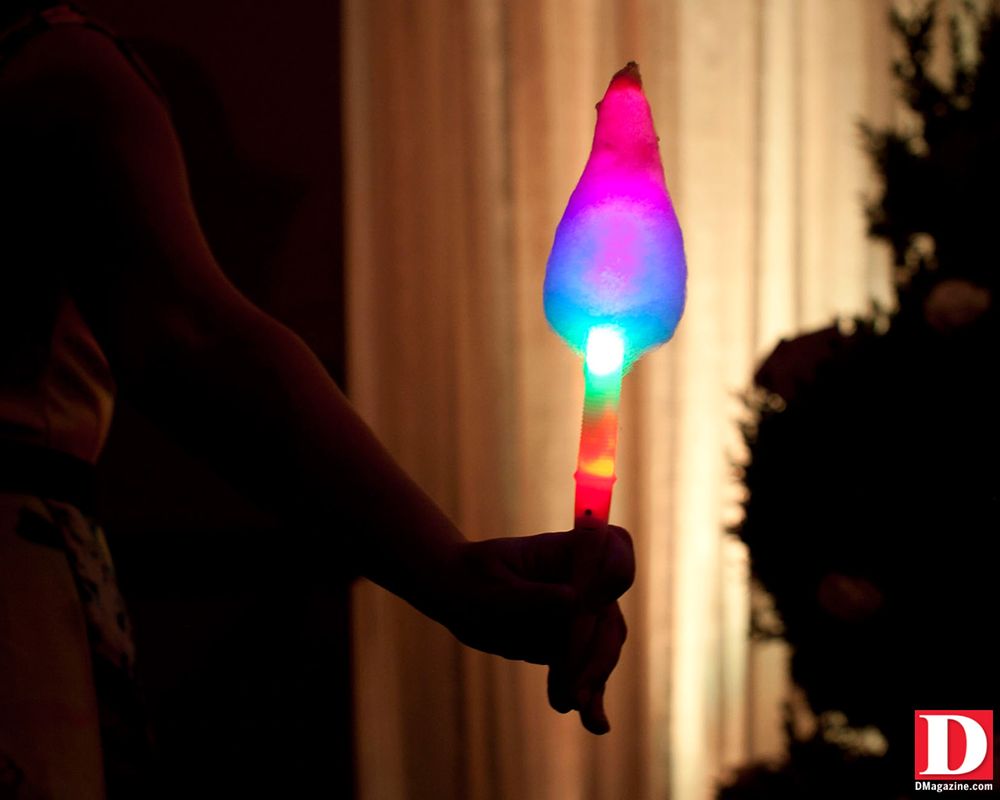 A torrential downpour that brought with it thunder, lightning, and sirens signaling tornado warnings was definitely not the way Hotel ZaZa envisioned the day that would host their annual Spring Party that ironically celebrates the return of warm weather and all its delights. The month of May is about flowers not showers, after all.
Fortunately, the skies cleared just in time for the posh soiree, which relocated from the poolside deck to equally exotic digs indoors that proved just as suitable for the night's "Alice in Wonderland" theme. ZaZa took the trendy guest list down a rabbit hole of haute adventure, ensuring that they experienced plenty of moody fantasy, what with the ballroom transformed by a croquet set, tons of confections, long sugary fantasy tables and a host of costumed, face-painted models.
There is nothing quite like punctuating the night with a sweet surprise, and we had one in store. Halfway through the party, our Fluffpop cotton candy DJs were revealed from behind a long curtain, where they spun strawberry, lychee and pineapple goodness onto glow-in-the-dark light sticks. In no time, the space was sizzling with even more gleaming color. Meanwhile, Hotpoppin's gourmet flavors like Margarita, Chocolate Covered Salted Caramel and White Chocolate Pretzel enticed the crowd at our popcorn bar. Before a bold confetti pop marked the big finish to this magical "through-the-looking-glass" party, a final toast came courtesy of Fluffpop-laced sparkling champagne, bearing the charming tags labeled "Drink Me." Don't mind if we do.
Another day, another wonderland.
Make your life sweeter.
~Yasmeen